Tenant Auto Deposit/Posting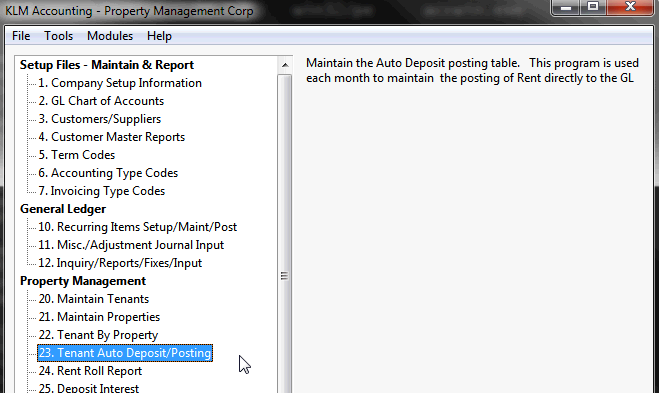 A list of the Auto Posting table is displayed. To edit Double Click on an entry. To add use File -> New or Ctrl-N.
Adding a new entry: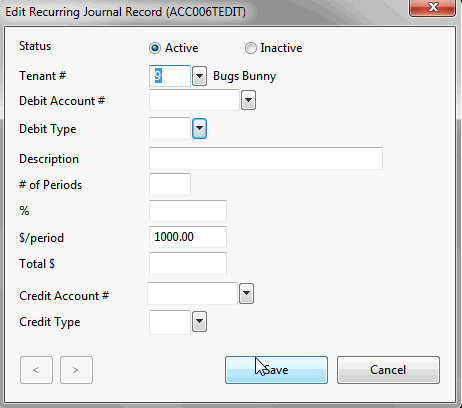 Choose the Tenant, the GL Debit account and the Debit Type.
Add a Description, ex Rent & Storage
For a monthly tenant the # of Periods and Total $ can be left blank.
The Monthly Rent is entered in $/Period
Add the Credit GL Account and Credit Type
GL Auto Posting
GL records are posted using Tools -> Post Recurring Items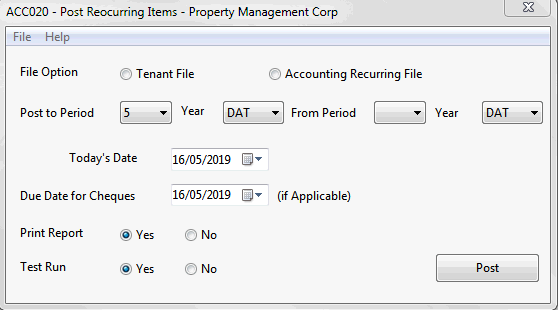 Select what file to post from - Tenant File for Rents, Accounting Recurring File for other items.
Choose the Period From/To (leaving only the From period will post all item to that period)
Change Today's Date if necessary.
Change the Due Date if necessary.
A report will be displayed when the Post button is pressed.
To see what GL Entries will be made before committing leave "Test Run" selected.